Newton Chiropractor :: Move Well Chiropractic
Welcome to Move Well Chiropractic in Newton, MA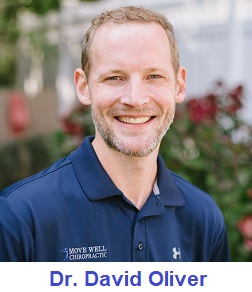 Move Well Chiropractic is the chiropractor of choice for residents of Newton, Needham, Watertown, Brookline, and Brighton. Our office has been established in Newton, MA since 1998.
The Best Care for our Patients
We specialize in modern day rehabilitation based care. This incorporates corrective/therapeutic exercise, advanced soft tissue therapies, and traditional chiropractic treatment. By practicing this way we are able to provide our patients with better long term results. Allowing them to take control of their health and not have to rely on us or anyone else to get them better. After all your health is the most important thing you have!
Getting to the Root of the Problem
Dr. Oliver takes pride in educating his chiropractic patients on what they can do to improve their health. Whether it is teaching them proper exercises to prevent injury or correcting ergonomic issues, Dr. Oliver will get to the root of the problem.
Our Chiropractic Office is Different!
To get a better sense of how we practice and how our chiropractic office is different, please explore our site checking out the About Us section and Meet the Doctor. You can also read what our patients think about us on our Chiropractic Testimonials page. We are consistently the best rated chiropractor in the Newton area. Check out our reviews on Google or Yelp.
Call for Your Free Consultation
After reading more about Dr Oliver and Move Well Chiropractic we encourage you to contact us if you have any questions. We know that a website alone can't address all possible questions about chiropractic care. For this reason we offer all new patients a free consultation to decide if our Newton office is right for them. You will get a chance to sit down and learn more about what we do and how we may be able to help you prior to going ahead with any examination or treatment. We want to make choosing a chiropractor as easy as possible. If you would like a free consultation please indicate this when you book your appointment.
No referral required. Most major insurances accepted. Including Blue Cross, Harvard Pilgrim, Tufts,United, Cigna, Aetna, Neighborhood Health, and more. To find out what your insurance covers please call our Newton office today.
Comprehensive chiropractic care for Newton, Brighton,
Watertown, Brookline, West Newton, Newtonville, and Needham residents!